Managing the unexpected:
SUMP and new mobility services during COVID-19
HARMONY organised its first webinar on 14th December 2020. The main goal of the webinar was to present the project initial findings and to explore whether new mobility stakeholders' requirements have arisen, especially due to the ongoing COVID-19 pandemic.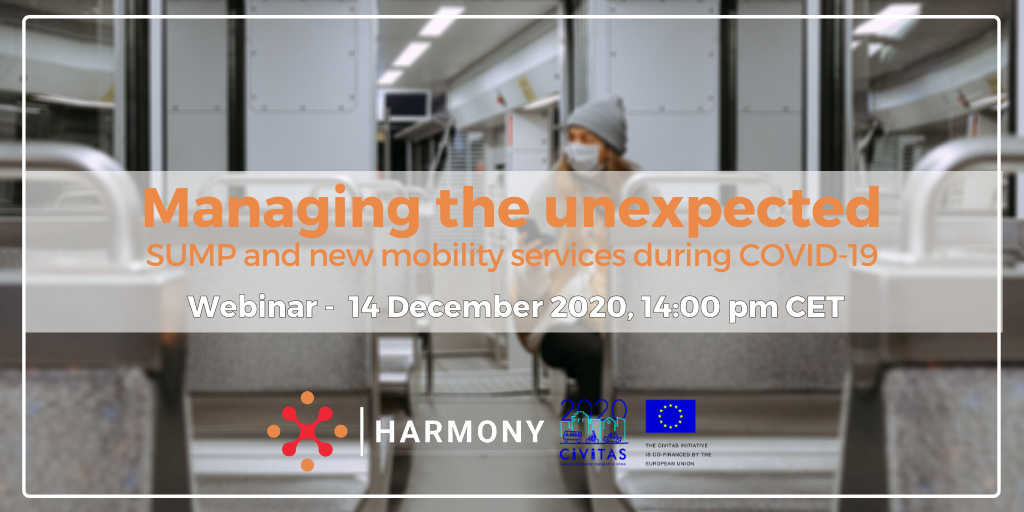 Find out more on the webinar dedicated webpage.