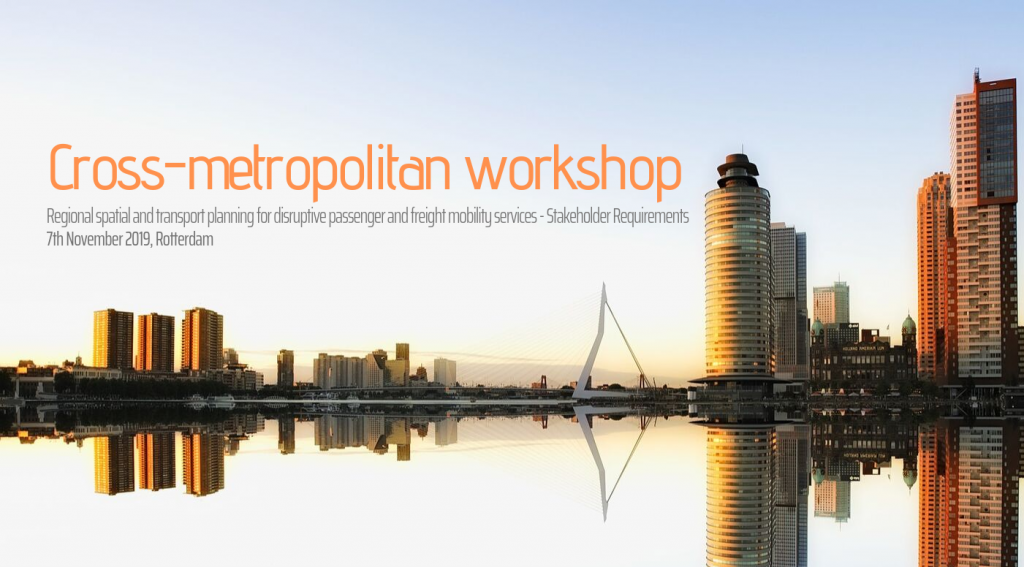 Harmony first cross-metropolitan workshop focused on stakeholder requirements.
7th November 2019 – Rotterdam, The Netherlands
Harmony held the first cross-metropolitan workshop in November 2019 in Rotterdam, the Netherlands. The main goal of the workshop was to engage key stakeholders in the field of sustainable mobility an understand their requirements when it comes to spatial and transport planning.
The workshop was structured around two main sessions on automated vehicles and drones respectively. Both provided enriching platforms for knowledge exchange and discussions, such as presentations, round tables and panel discussions. A poster session run throughout the day showcasing the Harmony pilots in the six metropolitan areas participating in the project.
This cross-metropolitan workshop was part of a wider strategy aiming at reaching out for relevant stakeholders in order to grasp their needs and preferences in terms of passenger and freight mobility and spatial solutions. The workshop addressed key topics and challenges related to the emergence of new forms of sustainable mobility, such as planning policies introducing autonomous and urban air mobility, policy implementation challenges and requirements, and identification of key criteria for policy impact evaluation.
A report of this workshop has been published as a public deliverable D1.2 "Stakeholders requirements and scenarios for regional spatial and transport planning" shortly after the event. Next cross-metropolitan workshop is envisaged in 2021.
You can have a look at the agenda and the presentations given during the workshop.