HARMONY organised the first stakeholder engagement workshop in Turin with  TRT, Urban Lab and the metropolitan city of Turin on 17th December 2020. The main goals of the workshop were to present the project main objectives and to collect the local mobility stakeholders's feedback.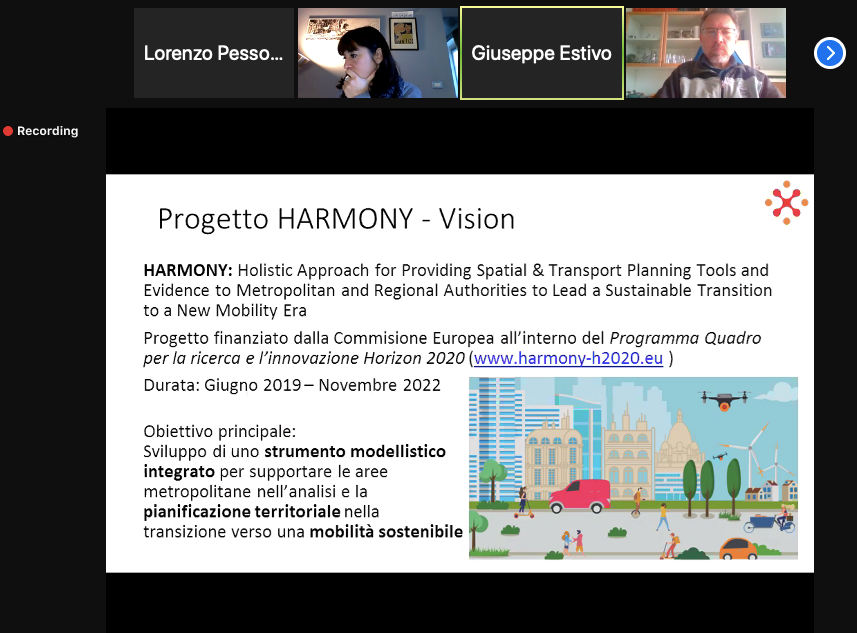 The metropolitan area of Turin is one of the six ones involved in HARMONY to apply and valiate the project Model Suite. At the metropolitan level, HARMONY focuses on the impact of new public transport infrastructure and services (metro and SFN) in the territory, as well as the new MaaS (Moblity as a Servicce) paradigm, exploring synergies for the simulation of SUMPs. 
HARMONY envisages a series of activities to involve local stakeholders to support the modelling tool and to frame the scope of its application and current trends of interest. On the one hand, the goal is to collect information on the context of the study area and on the issues relevant to the city today and in the near future. On the other hand, the engagement of local stakeholders is an opportunity to explore the key theme of MaaS in order to identify barriers, strenghs and opportunities of the service and outline its more sustainable application in the future.