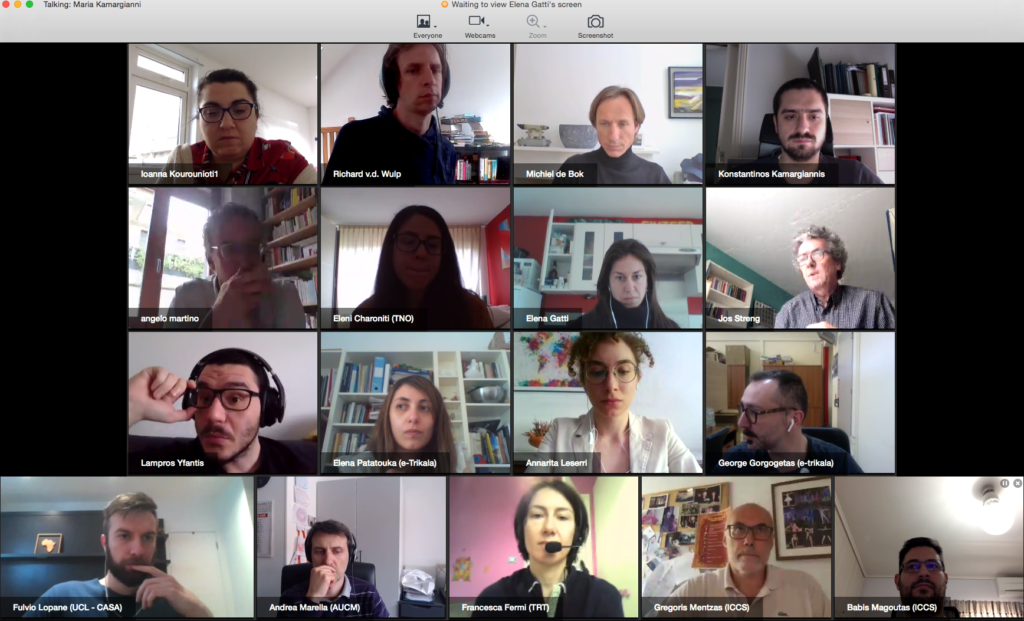 With the physical meeting cancelled due to COVID-19, HARMONY second project meeting took place online in May 2020. The primary interest of the project partners was not only to comply with travel restrictions and confinement measures, but also to guarantee the safety of the HARMONY partners still working from home to achieve the project objectives.
After a general overview of each work package, the HARMONY partners also discussed the impact of the COVID-19 pandemic on urban and regional mobility in Europe. The confinement showed the great potentiality of HARMONY solutions, especially the drone deliveries of medicines that will be tested in the rural areas surrounding Trikala, Greece. The service will address the urgent needs of elderly and other vulnerable social groups with limited access to mobility services, included in a time of social distancing. 
You can learn more about HARMONY activities in our latest newsletter.