On June 30th,  the HARMONY team delivered a hybrid workshop under the title of ´Conditions for drones in cities – public acceptance´, as part of the UN-HABITAT World Urban Forum – WUF11 in Katowice (Poland).
The WUF11 conference covered the topic of ´Urban Drone Services and Solutions In The Cities´: How can drones support city services? What applications are important? Are cities ready for drones? What is their future?
During the event, the GZM Metropolis organised a series of events in the area of urban air mobility aimed at municipal authorities, non-governmental organisations, emergency management services, research units and residents. As part of the DRONIADA GZM, an outdoor event (the technology, multidisciplinary competition that showcases the capabilities of Industry 4.0 technologies, with a focus on drones, ICT and information analysis systems) a full-day demonstration of urban drone applications was organised, including those in the area of life-saving or environmental protection.
As part of the workshops held at various locations at WUF11, there were discussions about the challenges in implementing drones in cities and how to avoid the mistakes associated with this based on other technologies. A workshop was also held as a set of guidelines for cities interested in the third dimension of mobility.
*Credits for the image below: @WUF11cotf Twitter account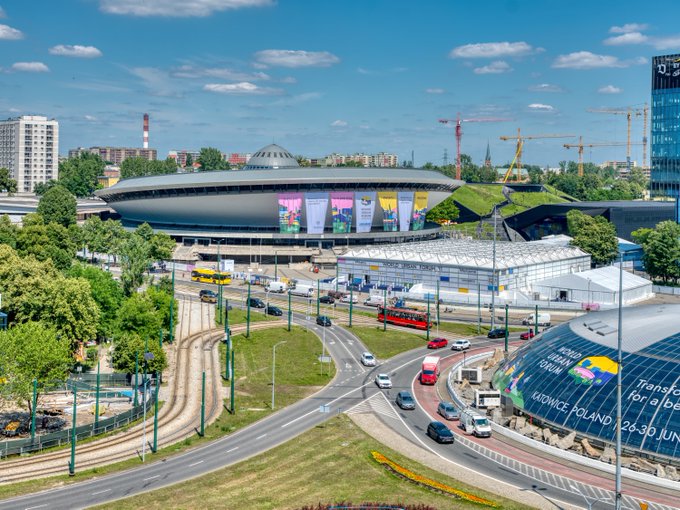 What was the role of HARMONY at the WUF11 Conference?

HARMONY participated in live demonstrations, workshops, and discussions in the heart of
GZM Metropolis
. at the WUF11 Conference.
The main goal of the workshop was to conduct an analysis of:
potentials and concerns related to selected services provided by urban UAVs opportunities
risks, and boundary conditions for acceptance of modern urban development technologies,
opportunities, risks, the likelihood of implementation, and conditions for acceptance of human transport based on the HARMONY Drone Delivery Game.
Highlights from HARMONY WUF11 Workshop?
As interest in drones for urban and transport planners becomes more evident, the outlook for
Urban Air Mobility & Sustainable Urban Mobility Planning (SUMP-UAM)
becomes more optimistic.
´The attendees fully agreed on the value of emergency services but have indeed shared different perceptions on transport applications. There is no one-size-fits-all path. Priority for applications will be based on the cities' needs and identity. E.g., drones as an alternative to congested motorbike traffic in Malaysia, or long-distance transport on the vast and difficult terrain of South America. And many more,´
Adriana Witkowska-Konieczny, Project Manager at
GZM Metropolis
(project partner at HARMONY, H2020).
The 'Conditions for drones in cities – public acceptance' workshop refreshed representatives' and researchers' views from the perspective of young citizens. It proposed drone fairy tales to familiarize children with technologies and urban services, but it also raised the important subject of electro-waste.