HARMONY was presented the session "Challenges and opportunities for Urban Air Mobility" of the Urban Mobility Days 2020 (UMD) on 1st October 2020.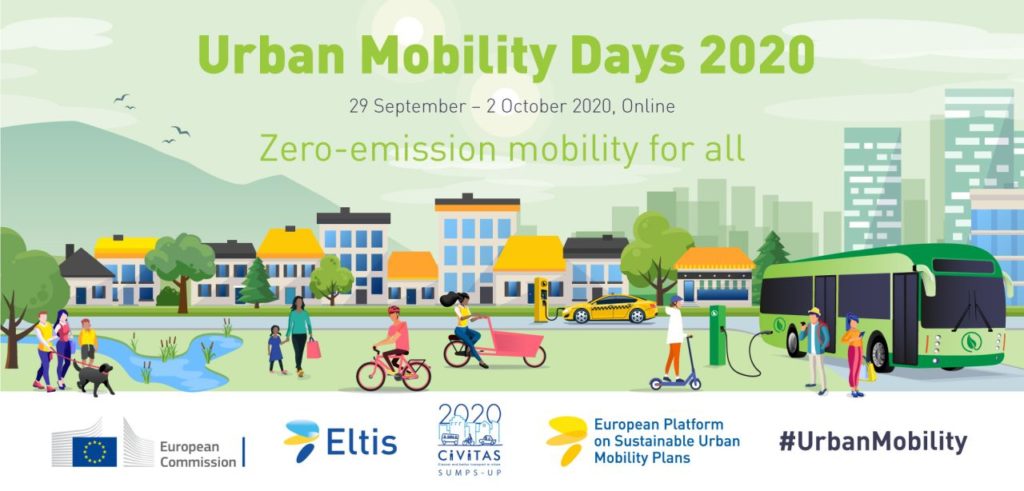 What is UMD 2020?
The online conference combined two leading events in Europe: the CIVITAS Forum Conference and the European Conference on Sustainable Urban Mobility Plans (SUMPs). It gathered policymakers, local authorities, academics, NGOs, urban transport practitioners, urban planners to put the SUMP concept into practice and to share their experiences using a virtual forum.
Over the course of the digital conference, sustainable urban mobility success stories from the CIVITAS Living Labs projects were shared to provide the UMD attendees with inspiration, tools, and know-how to further advance clean and sustainable transport in line with the European Green Deal.
How did HARMONY participate?
Since the Urban Mobility Days provided the ideal opportunity to exchange ideas on emerging transport trends and technologies in sustainable urban mobility planning, HARMONY participated with some insights on Urban Air Mobility (UAM).
The coordinator Maria Kamargianni from UCL MaasLab presented HARMONY's pilots with drones in Oxfordshire, Trikala and GZM. All demonstrations are accompanied by qualitative and quantitative surveys before and after their occurrence to evaluate the potential change in social acceptance. All HARMONY activities aim to elaborate recommendations to update SUMPs about UAM in our metropolitan areas.
Interested in knowing more about our activities? Follow us on Twitter and Linkedin. You can also retrieve our presentations in our download page.