TRT presented the HARMONY advances at the 50th European Transport Conference on September 8th 2022 in Milan, Italy.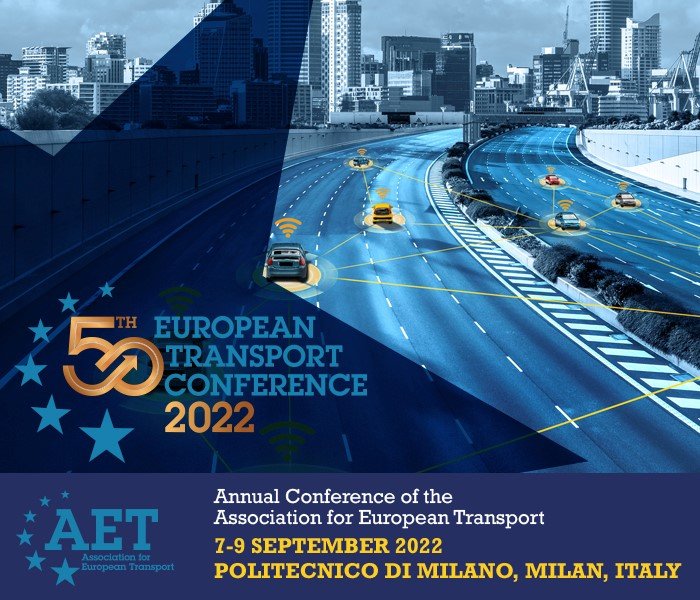 Entering the final months of Harmony, the evolution of the project and its applications for the benefit of sustainable mobility, TRT researcher Francesco Chirico presented the results of the paper Smartphone-based Travel survey in Turin: a new data-driven approach to assess urban mobility patterns at the 50th edition of the European Transport Conference (ETC).
ETC is the annual conference of the Association for European Transport, attracting transport policymakers, practitioners and researchers from all over Europe and beyond. The theme this year after two editions of multi streaming sessions due to COVID-19 was "Behaviour Change – the impacts of the climate emergency and COVID-19 on long term travel patterns". 
The main goal was to reflect on the development of transport planning since the early 1970s and how the future of mobility will be; also, how the profession can respond to the challenges of climate change and of life post-Covid.
Why did HARMONY participate?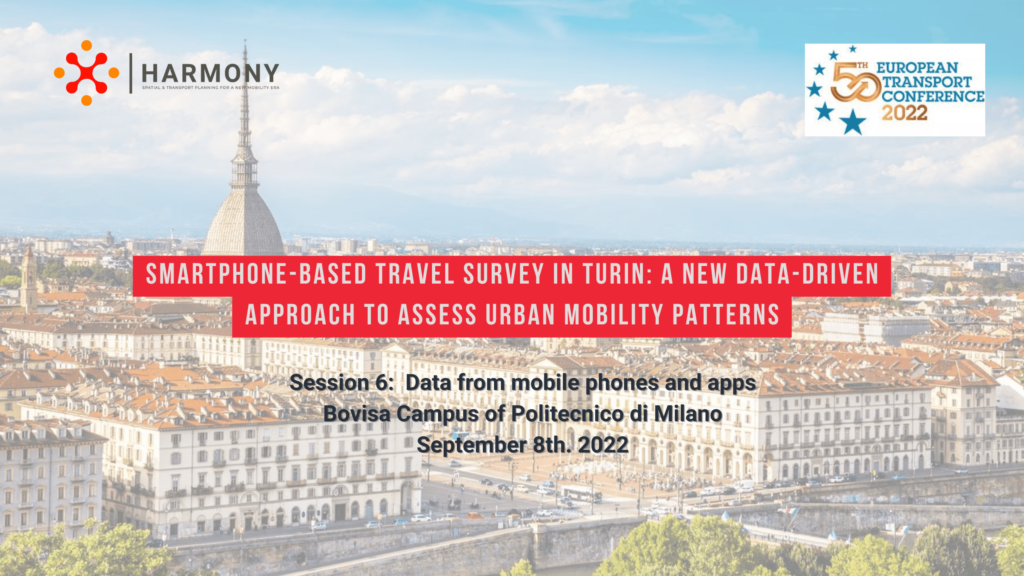 One of the themes addressed during the conference days was The future of cities – emerging new travel and land use patterns. In this perspective, the project is aiming to enable metropolitan area authorities to lead a sustainable transition to a low-carbon new mobility era. In this scenario, the application of the survey in Turin was key to understand the impact that this App can have on future mobility given its features and advantages. 
HARMONY's results were presented during the session related to Transport Data and their use in modelling called Data from Mobile Phones and Apps.  The paper focuses on the smartphone-based passenger travel survey launched in Turin in February 2022, providing an overview of the MobyApp used, the experience of data collection and the outcome on mobility patterns. 
The mobile application MobyApp was developed to collect mobility data and a passenger travel survey based on this smartphone application was carried out in the pilot city of Turin (Italy). The results shown demonstrate that the use of the application provides a reasonable overall picture of the personal mobility in the area. 
If you want to expand this information and see all findings, you can read and download the paper here.