David Quesada from ENIDE presented HARMONY during a poster session and elevator speech in Irun, Spain in March 2020.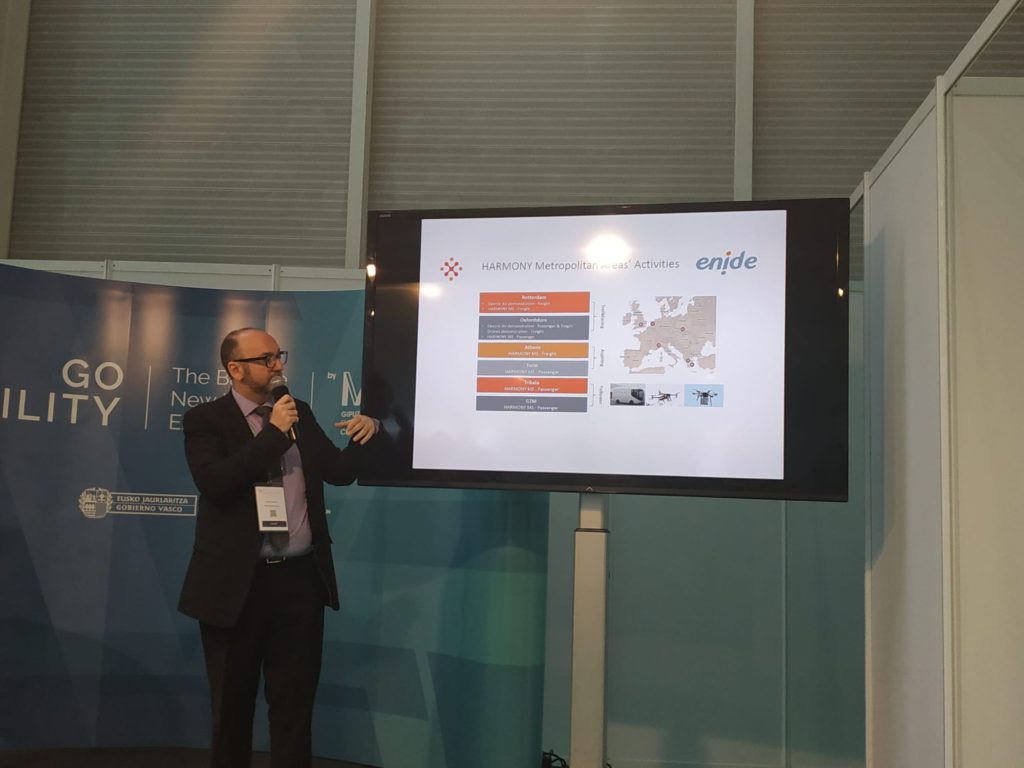 What is GO MOBILITY?
GO MOBILITY is the meeting point for industrial and digital mobility in Southern Europe. It provides an exhibition area for exchanging innovative ideas and projects among companies, service providers and decision-makers in the field of electric vehicles, connectivity, big data and sustainable mobility.
How did HARMONY participate?
Apart from representing a platform for exchanging innovative ideas and insights related to smart mobility, GO MOBILITY gathers professionals from all Southern European countries. This represented a valuable stage for HARMONY as a successful examples of international cooperation under Horizon2020, as well as a promising project towards a more sustainable mobility.
Interested in knowing more about our activities? Follow us on Twitter and Linkedin. You can also retrieve our presentations in our download page.