The coordinator Maria Kamargianni from UCL MaasLab presented HARMONY at the European Union Sustainable Energy Week (EUSEW) 2021 Extended Programme within a wider discussion about how cities can achieve climate neutrality by 2030.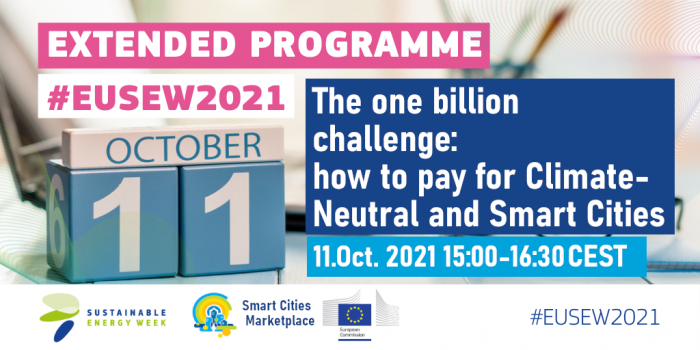 The EU Sustainable Energy Week (EUSEW) is an annual meeting launched by the European Commission and organised by the European Climate, Infrastructure and Environment Executive Agency (CINEA), in close cooperation with the Directorate-General for Energy. It is a month-long series of activities to build a secure energy future for Europe. It brings together public authorities, private companies, NGOs and consumers to promote initiatives to save energy and move towards renewables for clean, secure and efficient power.
An The EUSEW extended programme is a set of side events that took place prior to the EU Sustainable Energy Week (EUSEW) from 11 to 22 October 2021. From workshops to panels, talks and other activities, the extended programme offered further opportunities to promote and engage in issues surrounding clean energy and Europe's Green Deal's objectives.
Why did HARMONY participate?
The coordinator Maria Kamargianni from UCL MassLab presented HARMONY during the Session "The one billion challenge: How to pay for climate-neutral and smart cities" organised by the Smart Cities Marketplace. In the current context where cities need both public and private funds to become smart and climate-neutral by 2030, HARMONY represents a successful example of a European Research and Development project guiding enabling local authorities to lead a sustainable transition to a low-carbon new mobility era. 
Have a look at the presentation and keep following HARMONY on Twitter and LinkedIn to stay updated with its next developments and events.