Harmony participated in CIVITAS 2019 in Graz, Austria from 2nd to 4th October 2019.
What is CIVITAS 2019?
CIVITAS is an initiative launched by the European Commission in 2002. Its fundamental aim is to support cities to introduce ambitious transport measures and policies towards sustainable urban mobility. Its goal is to achieve a significant shift towards sustainable transport through both innovative technology and policy-based strategies.
"CIVITAS Forum 2019 – Back to the future" was the 17th annual conference on urban mobility. The conference always attracts the major European experts in the field of mobility, including but not limited to public administration, policymakers, academic researchers and industrial stakeholders. This edition, as the title suggests, focused on the acknowledgement of the progress done so far in sustainable transport, but also on the necessity to foster innovation to advance multimodal, low-carbon, accessible urban mobility.   
Why did Harmony participate?
Harmony took part in several activities during the event. 
As a new Horizon2020 project within CIVITAS, Harmony was introduced to the CIVITAS Cluster Meeting on 2nd October. This was a valuable occasion to meet our colleagues across Europe and create synergies with them towards the same goal of sustainable urban mobility. 
Also, Francesc Rosinés from Enide represented the project in Session 21 on 3rd October: "Beyond boundaries: improving mobility across the wider urban area". The purpose of this session was to explore how cities can better plan, influence and optimise passenger and freight transport beyond their administrative boundaries. Harmony's contribution focused on spatial and transport planning tools.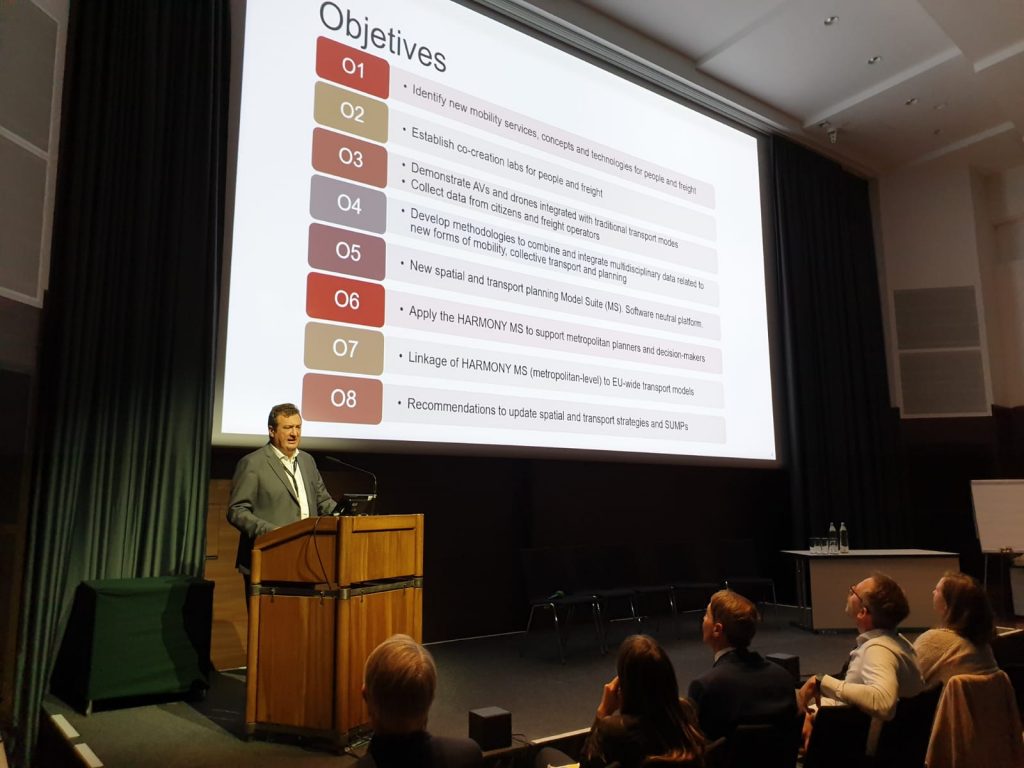 Finally, Vasilena Mitsiadi from the City of Trikala participated in the discussion platform on Urban Air Mobility (UAM) provided by Session 27. The session provided first knowledge and insights from the European Innovation Partnership for Smart Cities Action Cluster (EIP SCC) on Urban Air Mobility as a third dimension into urban mobility and into the SUMPs process. Harmony offered its pilot in Trikala as an example of opportunities and challenges from ongoing work in Greece.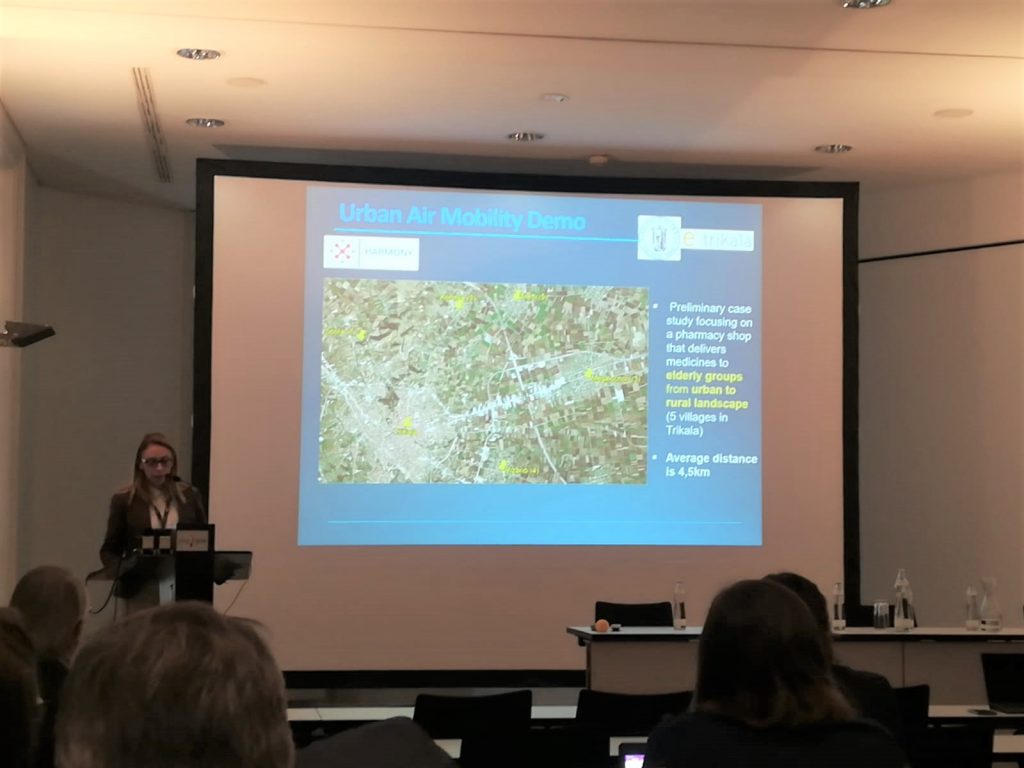 Apart from representing a platform for exchanging knowledge and insights related to urban mobility, CIVITAS also matches the needs of cities for sustainable transportation with potential innovative solutions. As such, Harmony participated as a pioneering project integrating traditional and new mobility services, such as autonomous vehicles and drones. More specifically, Harmony will provide new spatial and transport planning tools to enable a sustainable transition to a new mobility era.
Additionally, CIVITAS 2019 stood as a privileged occasion of interacting with a targeted professional audience: policymakers, service providers, industries and associations in the field logistics, transportation, infrastructure, urban mobility and planning, etc.
Interested in knowing more about our activities? Follow us on Twitter and Linkedin. You can also retrieve our public presentations in our download page.